Cold email - Stats and tools
Posted on Wednesday, Feb 2, 2022 by Ricardo Moreira
Before we go deep on what are the best tools to use for cold email, I put some stats about the art of cold emailing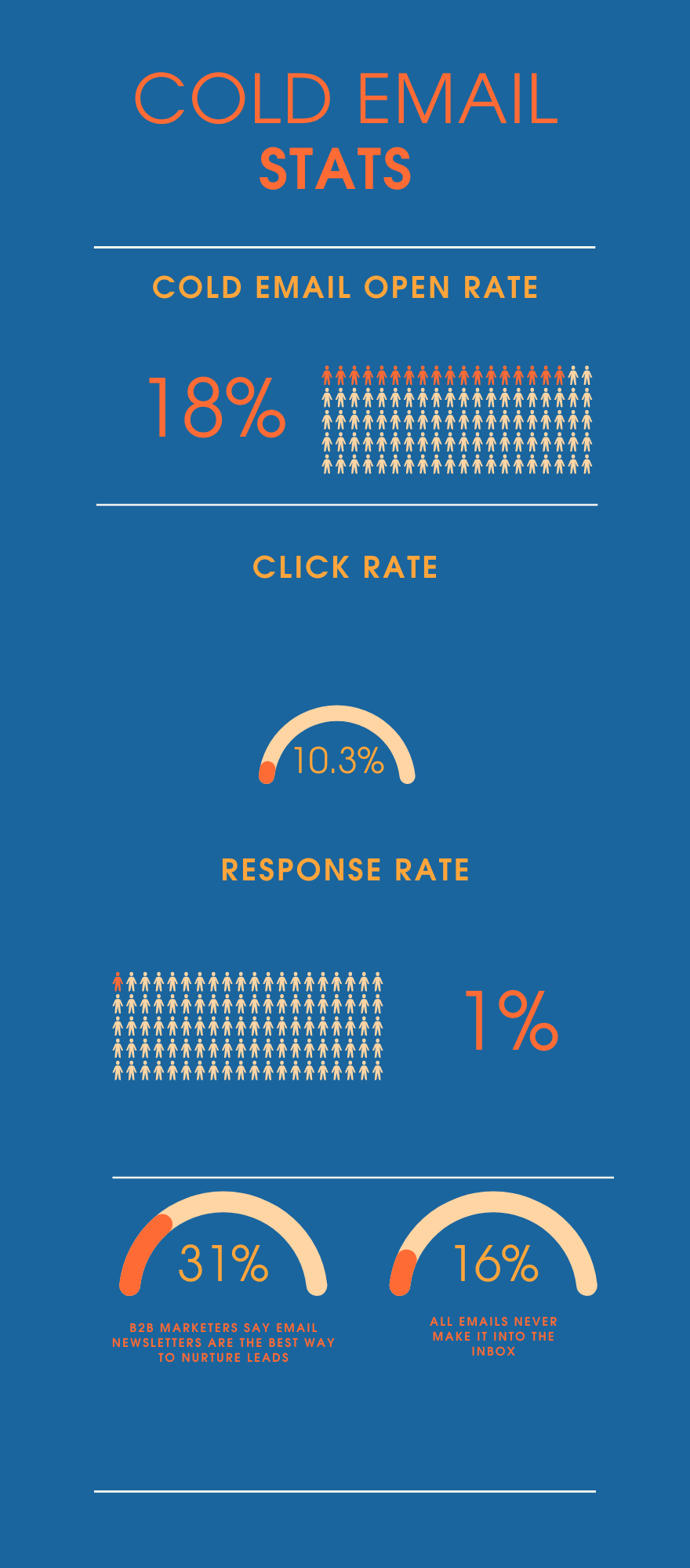 Yes, it's true, only on average, 1% of emails have a response. So In 100 emails, one will answer, and in 1000 only 10. So basically is a question of numbers.
Of course that that 1% changes from business to business where some businesses can reach even 20%.
So don't feel discouraged and keep pushing it
One great way to push it is to have the best tools for it.
Let's go:
Email Marketing
Email templates
Analytics
Price
From free version( 6000 emails per month) to custom. Premium stands at 23€/month
Email Marketing
A/B Testing
Analytics
Price
No free version. Standard 19,95, Enterprise stands at 49,95€/month
CRM
Sales
Project Management
Price
From free to 129$ per month
Leads
CRM
Business development
Email search
Price
They have a free version for email search and it can go to 99$
Scheduling
Automation
Sales templates
Price
From free version to 49$
Price
From free version to 7,95$
Price
Free
Subject Analyzer ( all free)
Spam checker ( free)
That's it for cold emails. Hope you like it and get in touch if you want to know more about it.
This is part of my newsletter. Subscribe to it to also have access to interviews, free templates, and more.
Have a great February.